2023.09.01
[80-Minute Cycle Marathon] Let's ride and finish with friends.
The 80-minute Cycle Marathon is an event where teams compete to complete as many laps of the course as possible within a set time. Since it's a team event, members take turns to increase the lap count. The timing of turns also becomes a key factor in increasing the lap count! As a rule of the event, each participating member must make at least one turn during the race.
There is no solo division; it is exclusively a team event. Teams can be categorized into 3 categories: Men, Women, and Mixed. Elementary school students in the 4th grade or higher can participate with a parent or guardian accompanying them.
To prevent accidents and ensure safety, please refrain from sprinting at the finish line. Participants with the same lap count will be awarded the same position.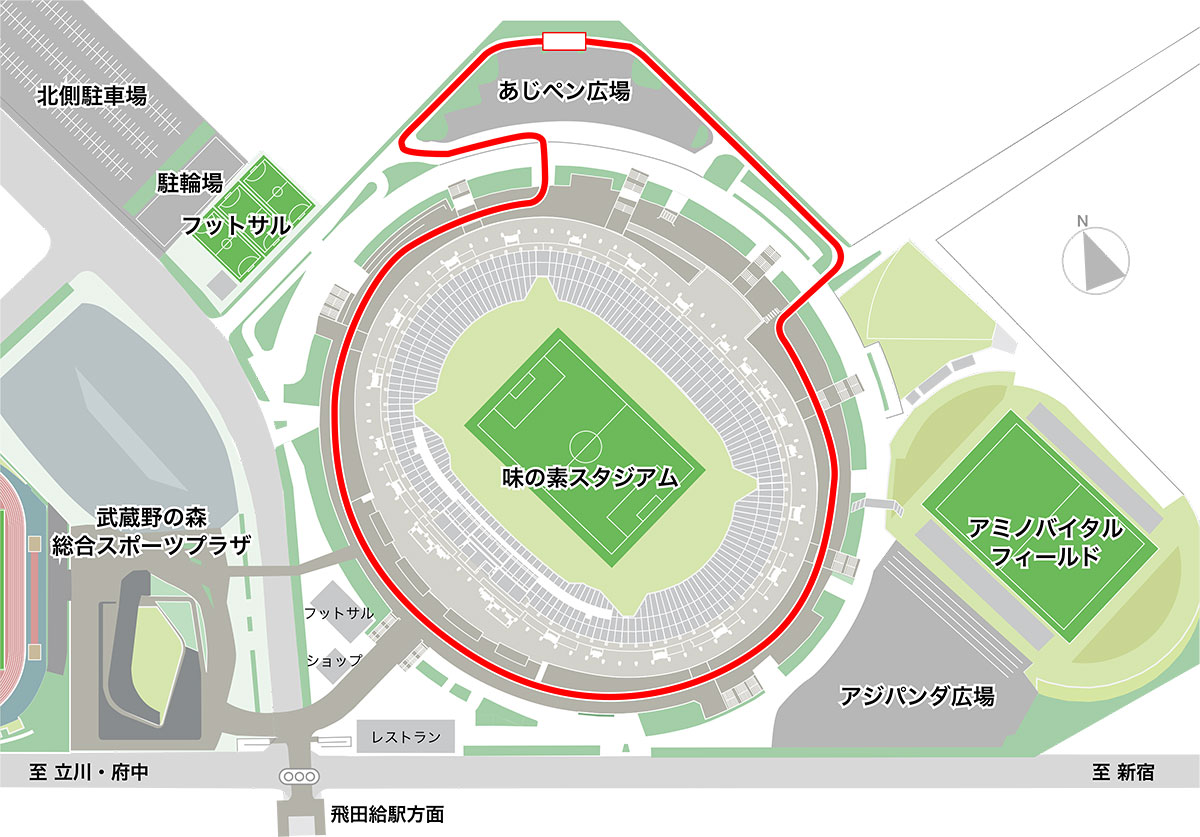 The course for the 80-minute Cycle Marathon is approximately 1.15km per lap.
Teams are composed of 2 – 5 persons.
The participation fees are 2-person team 9,000yen, 3-person team 12,000yen, 4-person team 14,000yen, and 5-person team 15,000yen.
Recruitment Categories
Male Team: all members are male (There are separate categories for men under 40 years old and men aged 40 and above)
Female Team: all members are female
Mixed Team: males and females are mixed
Elementary school 4th, 5th, and 6th graders (with parental supervision) and above, both boys and girls, can apply.
All categories must include 1 or more participants above 18 years old.
Solo (1 person) participation is not allowed.
Main Rules
This is an endurance race where teams of 2 to 5 members compete to complete as many laps as possible within 80 minutes.
Each team member is obligated to complete at least one lap (if one player completes all laps, the team will be disqualified).
After the 70-minute mark, the course will be closed, and player substitutions will no longer be allowed.
Rankings will be determined by the number of laps completed. Sprinting at the finish line is prohibited.
Lap counting will conclude at the 80-minute mark.
Member exchanges will be done by exchanging the measurement chip (ankle-worn type).
If participating players are unable to participate due to personal reasons, substitutions are allowed, but it will be considered "open participation" without rankings.