2023.10.25
[Rules] Special rules for the 80-minute cycle marathon.
The 80-minute cycle marathon is subject to the special rules of the Challenge Race in Ajista.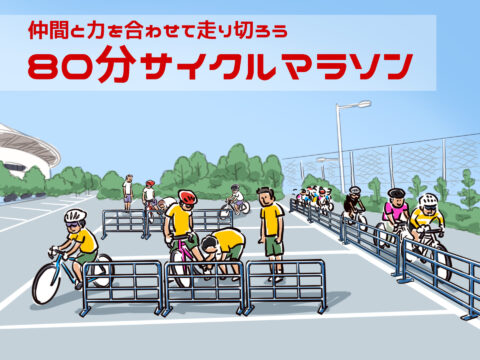 The basic rules are as follows
The race is for teams of two to five riders to see how many laps they can complete around the course in 80 minutes.
Each member of the team must ride at least one lap (a rider will be disqualified if he rides the entire lap).
The main group will ride on the left hand side of the track.
The pit area will be closed 70 minutes after the start and riders will not be allowed to change riders.
The order will be determined by the number of laps. No finishing sprints are allowed.
The counting of laps ends 80 minutes after the start.
The change of team members is done by changing the timing chip (ankle type) in the pit.
If a competitor is unable to start due to circumstances, a substitute runner will be allowed but will be considered an 'open entry' with no ranking.
The course is a special course of 1.15 km per lap (different from the guided short race).
<Click here for the pit area layout.>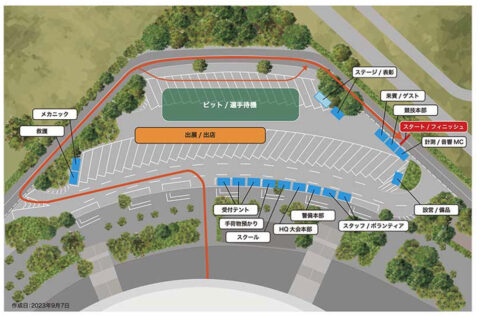 The pit area is located in Ajipen Square of the Ajinomoto Stadium, just before the start/finish line.
The pit area is a shared area with other teams. Please share the pit area with other teams.
Please obey any warnings or instructions given by race officials. Failure to do so will result in disqualification. The pit area is very busy and we ask for your cooperation.
Please wait for returning riders in the pit area.
Please wait for returning riders in the pit area.
Be sure to remove the timing device from your ankle when you have finished.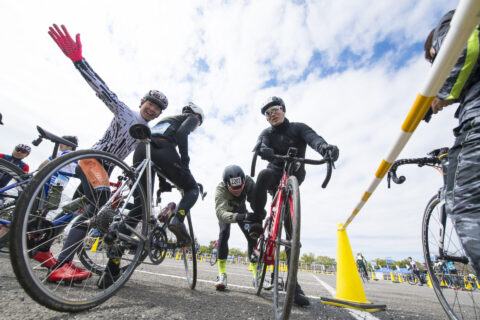 <The same lap must be run in the same way!>
Due to special rules that prohibit sprinting to the finish, teams will be tied on the same lap. Many teams have the chance to win prizes.
<About the 80 minute cycle marathon prizes>
Prizes will be awarded after each of the first and second heats; only the representatives of the first three finishers should gather on stage. Photographs of the winners will be taken after the awards ceremony and all winning teams are welcome to attend.
*Photographs will be used in the web news and competition report.
===========================
Entries will be accepted until 31 October! First come, first served.(Click to go to the competition website)
===========================